Car Diagnostics
Sheffield's Favourite Car Diagnostics Check Experts
At MB Services, our advanced car diagnostics service utilises the latest innovations in Bosch technology to diagnose and fix any issue that you are having with your car. We specialise in advanced diagnostic testing for the vast majority of vehicle makes and models.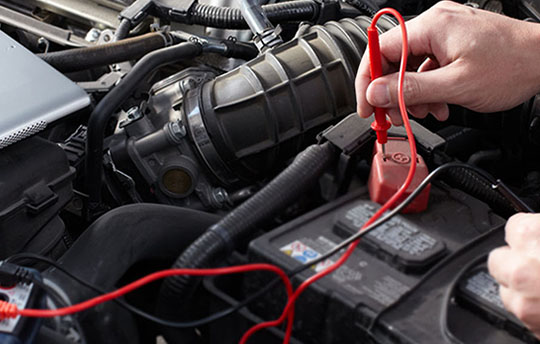 As an official Bosch partner garage, we provide top of the range car services to our customers from diagnostics to MOT testing and servicing all the way to advanced diesel pump repairs. If you notice a change in drive quality, fuel efficiency or any other deterioration in car performance, you should consider arranging a car diagnostic check to ensure a quick resolution to your problem and the peace of mind that comes with knowing the issue.
You can rest assured that our advanced Bosch Diagnostic Kit will always detect your issue, however small. Our expert team will then work efficiently to repair the fault, saving you time and money while providing a dealer level standard of service and preventing the issues from developing. We have often been able to save drivers a fortune in potential repair costs with a simple diagnostic check.
Trusted Sheffield Services
Our highly skilled technicians use the latest car diagnostic machinery from Bosch to troubleshoot your problem with a detailed analysis of your engine health, giving you a complete & objective picture of your car's condition. With some of the most highly trained car mechanics in Sheffield, we are trusted by thousands of Sheffield drivers to deliver thorough and precise data alongside high level skill to deliver consistent, dealer quality car care.
At MB Services we deliver a precise and scientific diagnostic test and a fast, high quality repair to the Bosch Standard. We're confident that you won't find a service in Sheffield to match ours for value, affordability and overall quality. Get in touch with our team today for more information.