Here at MB Services we have a solution for any DPF or emission related problem. The Diesel Particle Filter (DPF) is designed to remove soot, or diesel particle matter, from the exhaust fumes of cars operating with a diesel engine. Most DPF problems are not down to the DPF system itself, but to a faulty component or sensor on the engine, causing the system not to regenerate, which when rectified here at MB Services, can restore the DPF system to a serviceable state and give you the information to keep it that way.
They are designed to remove soot particles to prevent them entering the atmosphere, working in a similar way to a catalytic converter by trapping and re-heating the particles. Eventually, these filters will become clogged and they will either replacing or regularly maintaining to keep the car road-worthy. Replacing a diesel particle filter can often be expensive and time consuming, making it a worry for many diesel car owners.
In the UK, diesel sold has a low sulphur content which means they do not give out as many pollutants as other diesel engines around the world. The DPF does have an effect on mileage, but only if using the diesel in another country, where the filter would have to work harder to remove pollutants.
MB Services offers DPF services for many models, including Audi, BMW, Fiat and Ford. For the full list, click here.
DPF Regeneration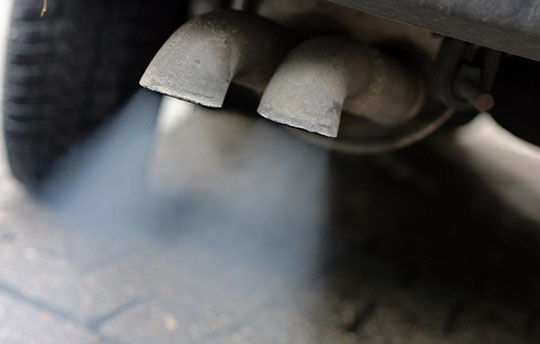 At MB services we offer a professional dpf regeneration service and we have the equipment to carry out a manufacture 'forced regeneration'. This is where we hook up your vehicle to your car's manufacturer's specific diagnostic tool and perform a forced regeneration, in most cases this is enough to clean the filter and bring it back to an acceptable level of performance. Forced regeneration is where we initiate the procedure in the engine management system to regenerate the DPF. To do this we must run the car at load, be it on the road or static in the garage. This then forces the engine management to inject a post TDC injection of diesel to raise the combustion temperature which destroys the particles built up the filter bringing the filter back to working order. 
DPF Cleaning
DPF Cleaning is a highly cost-effective and useful solution to a blocked filter. When the DPF is too clogged for a forced regeneration to be carried out we at MB Services have another solution which is a chemical clean. This is where we run chemical cleaning solutions thought the DPF filter in three stages these three specific stages are undertaken to ensure the best results and a safe clean. The first stage is to soften the soot ensuring all the soot is loosened ready for the second stage. The second stage is the main flush which flushes the soot through the DPF bringing it back to a serviceable state. The third stage is a treatment which chemically lowers the temperature in which the soot is displaced which will keep your DPF  in shape for longer. 
 DPF Replacement
DPF Replacement is exactly what it says on the tin. This is where your DPF is replaced with a manufacture or after market DPF by one of our fully trained Bosch technicians. Not only is it replaced but you will leave with a bottle of DPF treatment solution to be use as we prescribe free of charge to keep your new DPF in shape for the future! 
Why Does My DPF Keep Blocking Up?
The Diesel Particle Filter traps particles of carbon inside it to prevent them from being exited through the exhaust and polluting the atmosphere. Over time, these carbon particles build up and will affect the performance of the car and its ability to filter out the carbon particles efficiently. If you use your car for short journeys then the engine never gets hot enough or is driven under enough load to manually perform a regeneration, meaning that these carbon particles continue to build up over time. When a DPF gets to 90% full, it needs to be replaced which can cost up to £2000 depending on the make and model of your car. Regeneration can be completed in a regular service, see MB Services servicing packages for more information. 
 DPF Regeneration
Here is a tip to save money and keep tour DPF in shape; you can ensure that your filter is kept in working order by making sure that you regularly service your vehicle. Often DPF regeneration is completed as part of a service on diesel vehicles that have a DPF fitted, if you are unsure as to whether that is the case then come to us. At MB Services we offer DPF regeneration as standard on all of our servicing packages, so get in touch with us today.
You can also keep the filter working properly by taking long journeys, such as motorway journeys. Doing this will mean that the car heats up and the high speeds will encourage more exhaust fumes to pass through the filter.
Although this will not be enough to perform a technical regeneration, this will help remove small amounts of carbon particles from the filter and keep the levels relatively low if you make these journeys often.