Having to repair your car is always an inconvenience, but with MB Services we make it as easy as possible to put your car in for repair. With our quality service in car repairs, you will leave us safe in the knowledge that your car is as good as new.
Car repair at MB Services
At MB Services we are able to carry out quality car repairs for all makes and models of car. Whether it's a top-range piece of German engineering or your reliable run-around, our qualified technicians have the skills and tools available to get you back on the road as soon as possible.
We carry out the vast majority of mechanical repairs, the most common types are brakes, clutches, tyres, exhausts and suspension repairs. These are the parts of the car that will naturally wear over time and our technicians have many years of experience conducting these repairs.
We are also very experienced in other kinds of car repairs including timing belt renewal, timing chain renewal and providing or fixing new batteries.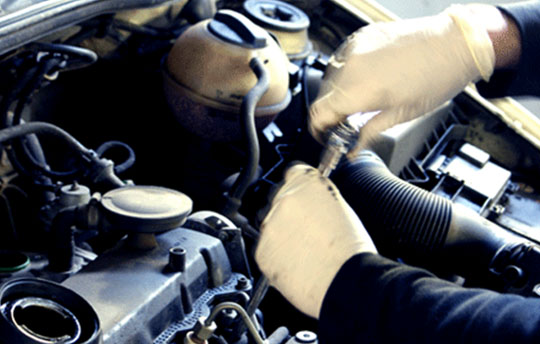 The more complicated kinds of repair, including engine rebuilds, power steering faults and alternator faults aren't as common as the 'wear and tear' kinds of repair but we still have years of experience fixing these problems to get you back on four wheels as soon as possible.
To see how we can provide your car with a high-quality repair from experienced technicians, contact MB Services today.