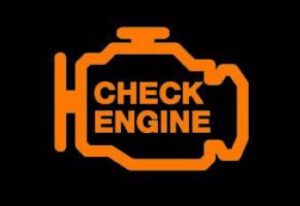 You will have noticed this light on your car dashboard. The engine management light illuminates when the engine is switched on but should turn off as soon as you start the engine. If you have the engine running and the light is still visible it indicates that there is a problem with the engine management system.
If this light is on in your car, you need to get it checked immediately. Do this as soon as possible before potentially further damaging your car engine. If you are driving and the light is flashing you need to reduce your speed immediately until the light is constantly lit. If it continues to flash, travel at low speeds and get your vehicle checked straight away by us at MB Services for a quick and accurate diagnosis.
There is a chance when you ignore this warning light that your catalytic converter can become seriously damaged; this is very expensive and time-consuming to fix. To avoid this happening contact MB Services as soon as you see that your engine management light is on or flashing when the engine is running and we can diagnose the problem for you quickly and accurately using the latest Bosch diagnostic equipment.