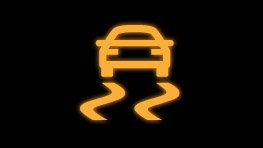 This emergency light will look like either a car swerving or a circled exclamation mark.
If this light is on it suggests a fault with your ESP traction system. ESP is essential in a car for ensuring lateral dynamics and stable driving in all directions. It prevents skidding, one of the main causes of road crashes. You are at risk if you don't seek help and source the problem with your ESP.
ESP traction control was developed and introduced into the market by Bosch.  We are the experts in dealing with faults in ESP systems, contact us today.